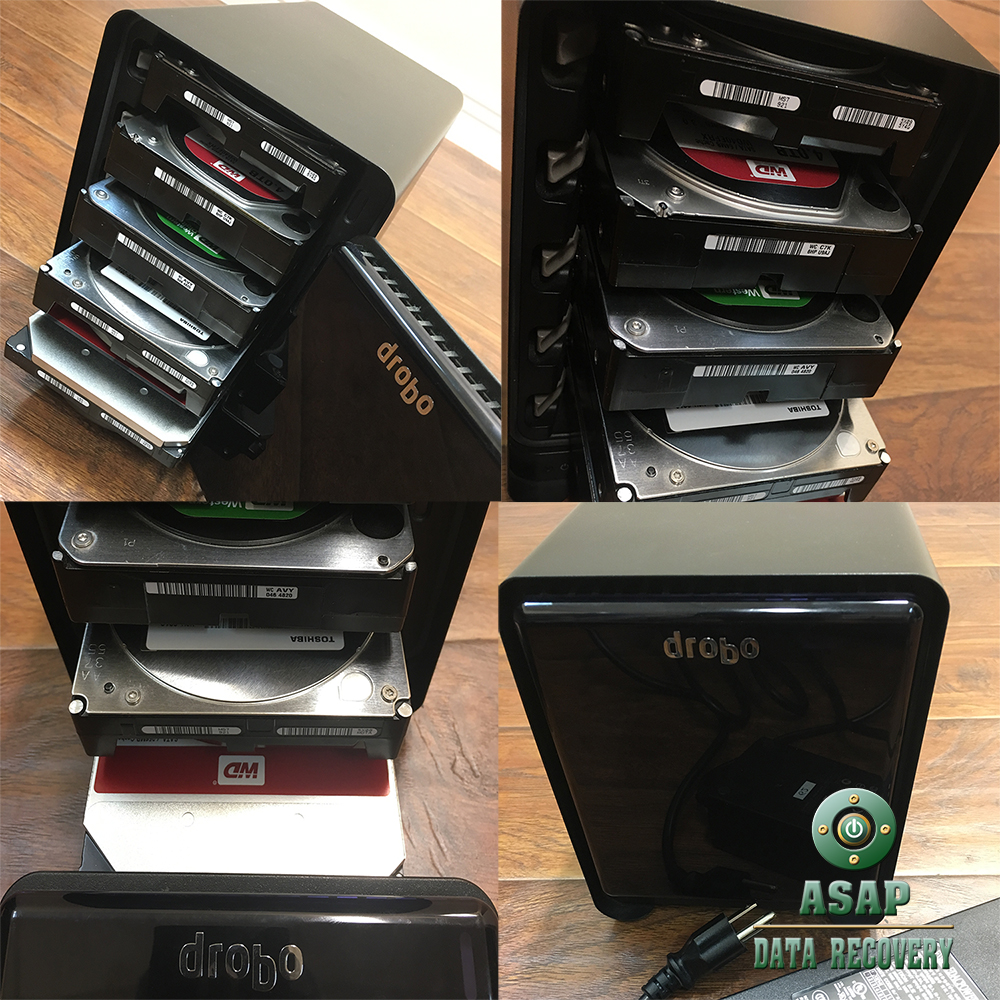 Drobo sells one of the most commonly-used RAID units in the United States. This is unsurprising considering their products are award-winning and are often considered a good balance between cost, reliability, and ease-of-use, even by professionals. Some small and medium-sized businesses rely on Drobo's products as well. Additionally, Drobo's special BeyondRAID configuration allows users to hot-swap drives and mix and match drives with different brands, capacities, and speeds.  However, according to one of our recent clients, Drobo's customer support is unreliable and lacking. Drobo users rely on the unit to back up everything from important business documents to precious family photos, so it's easy to understand their frustration when they're at risk of losing it all permanently. Below is one of our many Yelp reviews related to Drobo data recovery.

Fortunately, we have the experience necessary to make sure the data from your failed Drobo RAID is recovered, regardless of whether the failure is logical or physical.
But Drobos are sophisticated machines, so Drobo data recovery is not cheap. Beyond the simple fact that hard drives in a Drobo can be of different makes and models, preventing us from using one drive's parts to repair another in the event of a physical failure, Drobo's BeyondRAID system is more complex than a traditional RAID. In order to properly recover BeyondRAID, you need extensive knowledge of how the system works. A single misstep can permanently ruin your chances for a recovery!
If you need help with your failed Drobo data recovery, make sure to call us before performing any risky troubleshooting to avoid complicating the issue. DO NOT trust your valuable data to a friend or a simple computer repair shop. If they get their hands on your Drobo, there's a very real chance your data will be lost for good.
When it comes to Drobo data recovery, it's essential to rely on experts who understand the intricacies of these storage solutions. Many residents and businesses in the City of Angels have faced data loss challenges. Thankfully, for those seeking top-tier data recovery in Los Angeles, our team at ASAP Data Recovery stands out as a beacon of hope. With our deep knowledge of Drobo systems and a track record of success, we ensure your data is retrieved swiftly and securely. Trust in our expertise when it matters most.