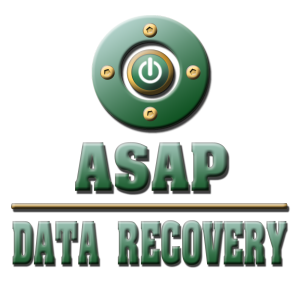 ASAP Data Recovery Services recovers lost and/or inaccessible data from all types of media devices, such as internal and external hard drives, RAID, USB flash drives, and memory sticks, regardless of which operating system, Mac, Windows, or Linux, you use. We strive to be efficient, cutting edge, and cost-effective.
How does ASAP Data Recovery Services rise above the competition?
Over 25 Years of Experience – Throughout the 25 long years ASAP Data Recovery Services has been in business, we've recovered data from thousands upon thousands of damaged media devices and garnered the loyalty and appreciation of equally many customers. Experience is an invaluable asset in the data recovery industry as it is the primary factor in determining a company's success rate in recovering your data.
Professional Staff – Here at ASAP Data Recovery Services, we take pride in the fact that each and every one of our employees, from our customer service representatives to our engineers, are individually trained to work well with our customers and both meet and exceed the demands of the data recovery industry.
Industry-Leading 95% Success Rate – A staggering 95% of our attempted recoveries are successful. We consider a recovery "successful" when at least 90% of the inaccessible data on a customer's damaged media device is recovered.
100% Non-Disclosure Guarantee – Your damaged media device and the data it contains is handled exclusively by ASAP Data Recovery Services and its employees. Any and all private and personal data will unequivocally remain private and personal.
Friendly Customer Service – ASAP Data Recovery in Los Angeles has the highest customer satisfaction rating of any data recovery company in the industry. We owe it to the tremendous amount of effort our customer service representatives put forth into satisfying our clients.
Fast Turnaround – When you entrust your damaged media device to ASAP Data Recovery Services, your data will be recovered and back in your possession ASAP—as soon as possible. We even offer a wide variety of service plans for those who wish to expedite the recovery process and don't mind paying a nominal fee.
Free Diagnostics – During the early stages of the data recovery industry, ASAP Data Recovery Services was the first data recovery company to offer free diagnostics to any and all of its clients. We also exercise a strict "no pressure" policy, which states that our customers have absolutely no obligation to follow through with our service after diagnostics are complete. If the price we quote you is too high, you're more than welcome to cancel.
Partnerships – ASAP Data Recovery Services has partnerships with the world's leading hard drive manufacturers such as Western Digital, Seagate/Maxtor, Hitachi, Toshiba, Samsung, Fujitsu, and IBM.
Our expertise and professionalism are matchless.
Our success is measured by the satisfaction of our clients.
Our mission is to give your data a second life.
Call now for a free quote!
1-(800) 818-0210